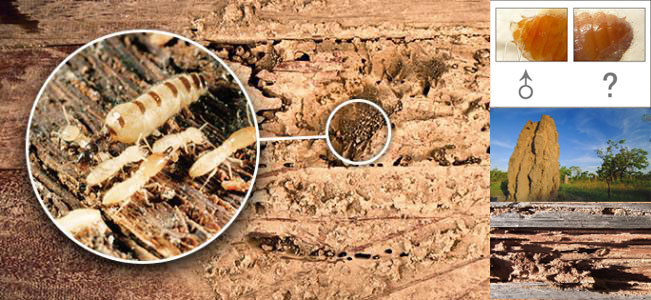 Pest Control Singapore: Termite Control Treatments
Termites (White Ants), the invisible destructor!
The greatest problem with termites or white ants is the invisible damage they caused which you can't see until it is too late. In Singapore, the annual cost of termite damage to buildings is often greater than that of fires, storms and floods combined.
Well organized, termites are able to find their way inside any structure, regardless of its construction. At Pest Control Singapore, we offer only the most advanced termite treatment for termite control and termite extermination.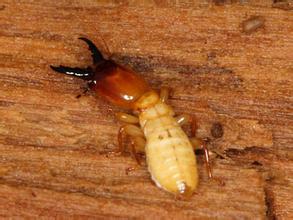 Let us be your line of defence against termite infestation.
Be it your home or office, we can protect you against these invisible invaders.
At Pest Control Singapore, our comprehensive Termite Control Treatment ensures all year round protection for your home or office against termites or white ants. Each termite control treatment is customized according to your needs, be it to exterminate termites or prevent their invasion. Our comprehensive termite control treatments consists of termite monitoring system, termite baiting system and/or liquid defence treatment.
Pest Control Singapore's Comprehensive Termite Control Treatment:
Thorough & professional inspection for any signs of termites

Ensure safety on human health

No drilling in floors or around your home or office

Targeted approach which is odourless and less invasive

Conversion of monitoring stations to baiting system when termites are detected

Routine inspections

Fast & effective termite control

Eliminates termites by ingestion and contact

Yearly inspection
For more info on Pest Control Singapore's Termite Control Treatment, call 24 Hour Hotline:6295 5638or email enquiry@pestcontrol-singapore.comtoday!
How to Spot Warning Signs of Termites/ White Ants?
Small pencil sized or larger holes running across bare concrete or masonry between soil and wooden part of your building

Sightings of thin, small papery wings of same size and shape (3/8" to 1/2") on windowsill, counter top or floor, etc

Areas of paint on wooden surfaces having thin "bubbles" forming or become distorted which feel cool to the touch

Unexpected sagging of any wooden structures or parts, especially for support structures.

It is common for home owners to be scared when their homes are invaded by termites and more than often, D.I.Y treatment is virtually impossible to kill the termites or white ants. Termites not only eat wood but destroy paper, books, furniture and many other items. Even steel structures can be affected due to wooden doors, support beams, etc.
At Pest Control Singapore, we have the specialized equipmentand the professional NEA certified techniciansto completely exterminate them.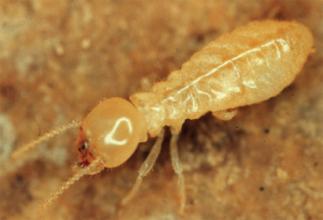 Detecting and controlling termites is a job for a professional termite exterminator
Engaging our termite control professional is your first step and most important step in protecting your valuable property. Our 'experienced' eyes can spot specific areas in your structure which are prone to termite invasion and infestation. We also use special tools such as moisture meters and probing devices to detect these annoying insect and exterminate them completely. To prevent future termite infestations, our termite professionals will either established a liquid treated zone, a termite baited zone or both, around your structure.
Want to learn more about our Termite Control Treatment or schedule a free termite inspection, call us at 24 Hour Hotline 6295 5638or email: enquiry@pestcontrol-singapore.com today.
Our Other Pest Control Services:
Back to Pest Control Singapore's home page.